The Customized Shape Can Be Generated For Your Spacial Needs
After you shared the new idea baout the products our chemical engineers will start to search for the right materials that can reach the goal.The samples will be made and tested by both our engineer and your side.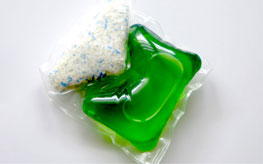 Laundry Pods Formula
The formula for Laundry Detergent Pods.Bio and Non Bio formula,Special scent or color,Clean Ability,Functions.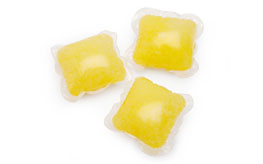 Creative Products
The water soluble film can be used in different industry,you give an idea and we help you creat the products.
Here we have some examples that showed how widely the water soluble film can be used.
Ultra Large Pods
The ultra large pods can be used to pack large amount of powder or other low density materials.
Pool Cleaning Products
Pool cleaning or anti bio,water treatment products..
Recognition can be illustrated by two individuals entering a crowded room at a party.
Concentrated Cleaners
Ultra concentrated supply attached to bottle,used for glass cleaning or floor cleaning.
Personal Care
Products like SPA salt,Bath Salt,Body Oil.
Let's deliver the right solution for your business.
A formula is the core of the product,with the new advanced water soluble film.Get the new chance to make things different.