We Develop High Tech Packaging Equipment for Less
Capsules (Pods) are becoming one of the most popular packaging choice for consumers whether they use them for laundry detergent or dish washer.
For manufacturers, production seems too expensive due to the high cost of the machinery. Our mission is to make small to medium capacity machinery that are best suited for new markets so interested manufacturers can test their market with small investment, taking smaller risk entering themarket with their new product.

Touch Panel Control
Developed with 7 or 9 inchs touch screen,embedded with clear and easy to use HMI, making the machne easy to use.

PLC Automation
Fully automated machine controled by PLC.Closeloop control system to make the machine failure safe.

Custom Design
Our engineering team can design special interface with your desired operational arrangement.
Linear Fill Seal
Laundry Pod Making Machine
Unlike any other machine on the market, it s specifically designed for small production. With a modular design it can be developed to make two in one or three in one or even powder and liquid mixed form pods.
Single Mold Design
With this single mold design you can change the shape of the pdos with minimal cost. The rotary versions will cost you at least 40 times more.
Adjustable Film Width
Change molds and even the film width to reach the maximum output or fit to any shape you want to make!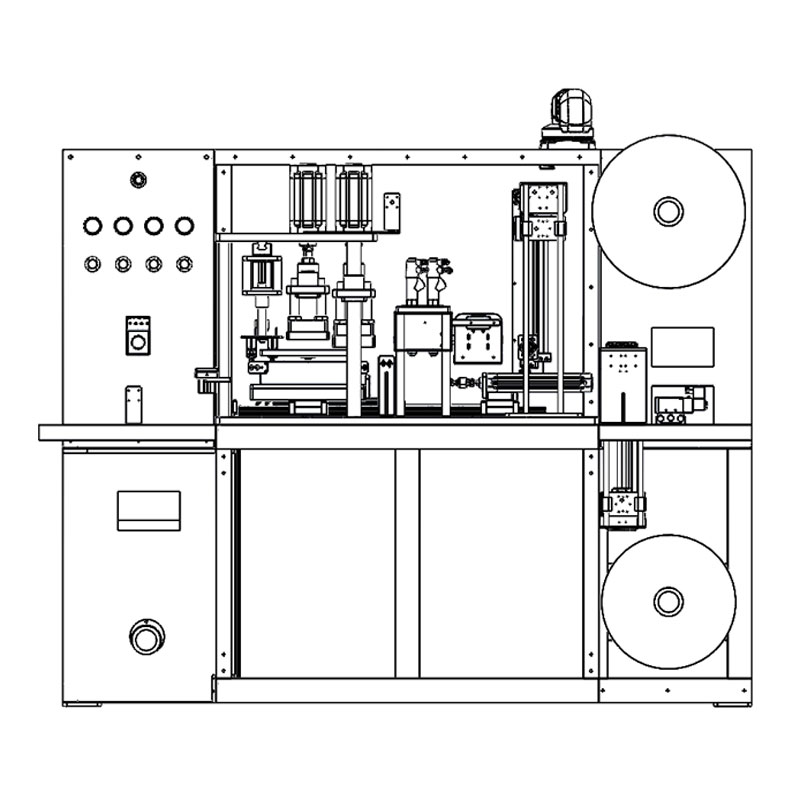 Splashproof Design
The high end filling nozzels make sure you won't get splash or dripping.
Easy to Maintain
The machinery systems are designed for easy access and maintanance and adjustment.
Our Current and Future Solutions
Our machine target at the start up company or the small business.By providing you the advanced machine at a low price we wish the inddustry get developed and make the products more avalible for people.
APMS-3224
Mold size: 2*4
Output:32 pods/Min
Filling station:Liquid 8 Nozzles
Film width: 350mm /400mm
Heat Seal
Single Compartment
Power :2.4kw
Air pressure:0.8Mpa
APMS-80110
Mold size:1*10
Output:80 pods/Min
Filling station:Liquid 10 Nozzles
Film width: 550mm /500mm
Heat Seal*
Power :3.4kw
Single Compartment
Air pressure:0.8Mpa
*Water seal is under development
APMS-60110
(Under Development)
Mold size: 1*10
Output:60 pods/Min
Filling station:Liquid 20 Nozzles
Film width: 500mm
Power :4.4kw
Air pressure:0.8Mpa
Two Compartment
About Us
Water Soluble Capsules (Pods) are becoming one of the most popular packaging choice for consumers whether they use them for laundry detergent or dish washer.

For manufacturers, production seems too expensive due to the high cost of the machinery. Our mission is to make small to medium capacity machinery that are best suited for new markets so interested manufacturers can test their market with small investment, taking smaller risk entering the market with this new product